Podcast: Play in new window | Download
In this episode of the DadPOD, I interview Phil Waldrep.  Phil is a vocational evangelist, speaker, author, and ministry leader.  Phil Waldrep Ministries (PWM) is one of the countries largest conference ministries.  Phil has written books about Prodigal children (Parenting Prodigals: Six Principles to Get Your Son or Daughter Back to God) and Grandparents (Grandparent Factor: Five Ways to make a Difference in the Life of your Grandchild).  He has been married for 29 years to his wife, Debbie, and has two adult daughters, Maegan who is married and has a child and Melodi.  PWM is a conference ministry that currently hosts 6 types of live conference events for people at just about every stage of life.  The event that we are focusing on is the upcoming Gridiron Men's Conference being held in Birmingham, AL on June 14 & 15. 
During this DadPOD program we discuss:
Phil's upbringing and call to ministry at the young age of 12

The impact of Phil's dad on his life.

Messages to men who are looking to find direction and purpose

The story behind his book, Parenting Prodigals: Six Principles to Get Your Son or Daughter Back to God. 

Discuss the Gridiron Men's Conference in Birmingham, AL June 14 & 15

The chilling story of him giving his father a living tribute and a recreation of that tribute.
Information and Links related to todays Podcast:
SPECIAL GRIDIRON MEN'S CONFERENCE GIVEAWAY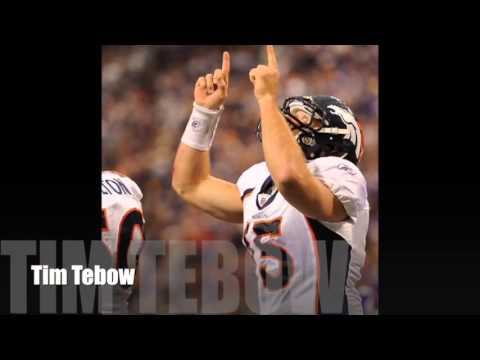 DadPOD is giving away two free tickets to the upcoming Gridiron Men's Conference to one lucky winner.  All you need to do is to click the GRIDIRON IMAGE BELOW, complete the form, check the box for Gridiron Contest and hit submit.  
SPECIAL FATHER'S DAY TRIBUTE ON THE NEXT DADPOD
As I shared at the end of the podcast DadPad/DadPOD want to give you a chance to publicly express your love and admiration for your father or another significant male role model in your life.  As we have for the guests of the past three DadPOD episodes, we want to give you the "microphone" and let you share some thoughts about your dad to tell the world that there are many dads who did it well (or surrogate dads).  
Here's all you need to do.  There are two ways for you to share your testimony and get it read on next week's DadPOD episode.  First, for those who don't like to talk, write your tribute in the comments section below.  Or, click on the RED TAB on the right of the screen (Send Voicemail) and after filling out a short form, simply talk into your devices microphone and share your testimony/tribute to your father.  It works great on a tablet or smart phone!  I will play your recording on the program!  That's all there is to it.  So, don't leave me without anything to read.  Honor your dad or surrogate father and we will share how he touched your life to the world :D.  If you have any questions or concerns send me an email at [email protected].  Then, play the podcast for your dad as a Father's Day Gift!  It will be a gift he'll never forget!!
  NEED A SLIDESHOW SET TO MUSIC TO MAKE A SPECIAL EVENT MEMORABLE?
 Have a BIG EVENT coming up in your life?  Let SLIDESHOW MEMORIES help you make the event a memory by creating a fun, creative and memorable slideshow (set to music if desired).  Find out more about packages and pricing (it's really affordable) by sending an email to [email protected] for more information (packages available, song choices, lead time to create, etc. JUST CLICK THIS LINK TO OPEN YOUR EMAIL
LIKE, SHARE, COMMENT, CONNECT
We hope you are enjoying the DadPOD, a podcast for guys like us, every day men and dads.  Until next DadPOD, thanks for listening.   Please share this episode by sharing a Tweet to your followers (click the Twitter logo below), posting a link to your Facebook page or Pinterest, etc.
Right Click to download the .mp3 version of this episode
Question or Feedback? Leave Me a Voicemail!
If you have a question you'd potentially like answered on the show, or just feedback in general (constructive criticism and praise is absolutely welcome!), feel free to leave a comment by clicking on the Send Voicemail red tab on the right of the page  to quickly and easily leave me a message. I'll feature you and your question on the show! Thank you all for checking out this session of the DadPOD podcast, and finally, if you haven't done so already, I would love if you took a minute to leave a quick (and honest) rating and review of the show on iTunes by clicking on the link below! It would be extremely helpful! Subscribe to iTunes and Make your review to help us gain recognition by clicking the button below:
    Don't forget to follow DadPad on Facebook , and Twitter